Days to the Submission Deadline
Important Dates

Submission

Nov. 5, 2018

Notification

20-40 days after the submission

Publication

15-20 days after the final edition

Conference

Dec. 17-19, 2018
Contact Us
Telephone: 021-51098086

Cell Phone: 0086-18101720867

QQ: 2934920393

WeChat: 18101720867
The information about the Keynote Speakers of ICAUP2018 is as follows, which will be updated regularly.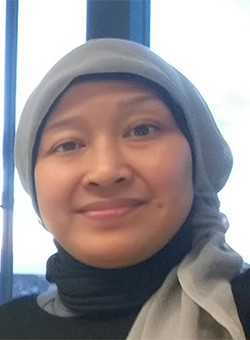 Dr. Eng. Beta Paramita, Associate Professor
Department of Architectural Education, Indonesia University of Education, Indonesia
Biography: Beta Paramita is an assistant professor at Architecture Department in Indonesia University of Education. She finished her bachelor in Architecture Study Program in 2000. She holds Master of Architecture in Urban Design of Tropical City. In 2014 she finished her doctorate in The University of Kitakyushu, Japan. Her interest in research includes sustainable city and green building. Specific discussion regarding building form and configuration connected into micro-climate especially on outdoor thermal comfort at hot-humid climate region. Currently, she is a member of Green Building Council Indonesia, International Building Performance Simulation Association, Indonesia chapter.
Topic: Built Environment and Urban Health Impact
Abstract: Indonesia as the fourth largest population in the world has 55.2% of the urban population and still faces an uneven population distribution. Some cities are recorded with densities of more than 10,000 people / km2. Organic urban settlements (kampongs) become a city morphological phenomenon, over dense, unstructured and lack land use planning, which leads to overcrowded urban settlements. This article describes the quantitative measurement in 13 kampongs in Bandung, a fastest city growth in Indonesia. The overcrowded settlements itself covers 11% of total area of Bandung. Detailed and specific discussion on urban morphology and microclimate give the significant impact to the average radiation temperature (Tmrt) as the main factor or bio-meteorology. The quality of the residential environment as indicated by the PET index (Physiological Equivalent Temperature). The combination of urban morphology, microclimate and human bio-meteorological conditions gives the understanding of urban health vulnerability and physiological aspects of occupants. The PET map shows the temperature and humidity trapped in the enclaves of overcrowded settlements. It is characterized with large BCR and small FAR which is no open space and green coverage. This quantitative measurement then proof that the urban morphology having linier correlation with the level of urban health well-being. Disease conditions related to local climate conditions are also getting bigger. Bandung data recorded Upper Respiratory Infection as the highest diseases phenomenon. Vulnerability to oxidative stress and lung capacity due to polluted air quality and poor environmental conditions is also found in the overcrowded urban areas.